Welcome to Aum Spa
Aum Ayurvedic & Thai Massage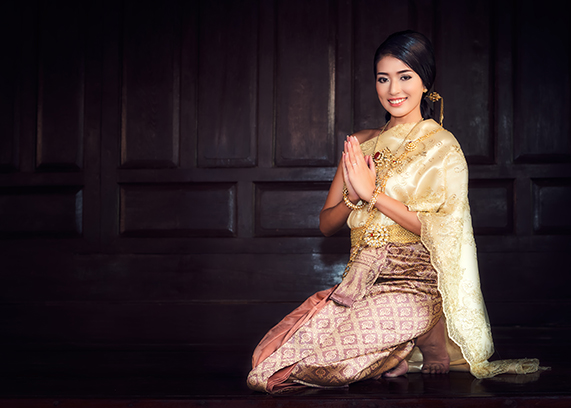 A-u-m is the eternal sound; the sound of the universe.
Aum spa is built on the ancient Ayurveda philosophy of the traditional Indian medicine.
Ayurveda is a Sanskrit word that holds a belief of medicine and healing. By breaking down the word Ayurveda, to its root words ie 'Ayur- Veda' we can gain a better understanding of this healing system. The word 'ayur' means life and longevity; the word 'veda' means pure knowledge.
Ayurveda is the oldest healing systems known to man and its origin's can be rooted back to India 5000 AD. The holistic systems of therapy over time, has found its way to many countries and its place in modern medicine.
Ayurveda covers every aspect of the human mind, body and spirit; with its overarching focus on happy-healthy and longevity of life. This ideology can be seen Ayurveda practices such as early morning yoga, mid-day message, stress-release breathing exercises, dietary control and herbal medicine for skin care.
Thai massage is based on the old Indian teachings (2500 years AD) of Ayurveda and yoga. Additional influences have come from traditional Chinese medicine with its meridian system. Thai massage came to Thailand to conjunction with Buddhism and is called Nuuad Phaen Boran in the old writings. Nowadays, Thai massage is an integral element of the traditional Thai medicine, and it's part of the popular Thai culture.
The Story-About Ying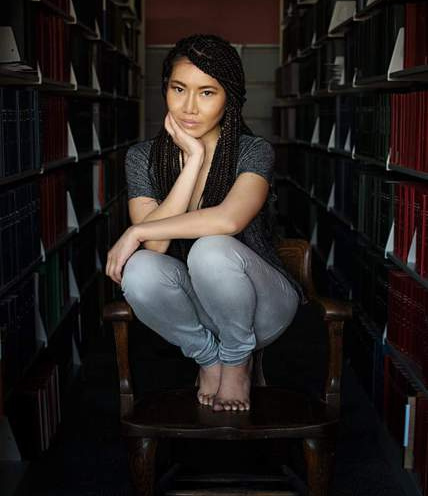 As a child, my grandmother used to always ask me to step on her to reduce her back pain. At that time, I had no idea what I was doing nor did I understand the importance of massage then. It wasn't until 2011 when I took a Thai massage course from the Toronto school of Thai massage, that I realized the importance of massage and that touching is healing.
Since then, I have frequently traveled to Southeast Asia to study the ancient healing arts, eastern wellness philosophy/theory and advance my techniques. During my travels, I fell in love with Southeast Asia due its rich history, architecture, vibrant culture and warm and friendly people. Following my travels, I began dreaming about opening my own Eastern themed spa, which would have the same ambiance as Southeast Asia and where clients would feel like they are on vacation. In order to stay true to the decor and ambiance of Southeast Asia, I have traveled to India and Thailand extensively to hand select the decor and furniture. As such, Aum Spa is built in the ancient Ayurveda philosophy of traditional Indian medicine and is inspired by the Hindu/Buddish temples and Mughal architectures as seen through my eyes throughout my travels. Not only do I want the space to look authentic, I also want to offer massage services at reasonable prices so that anyone can enjoy a massage at any time.
My grandmother had passed away over a decade now. I often wish that I knew what I now know, so that I could have given her the pain relief, love and comfort that she sought. Instead, I will now offer that same comfort, love and pain relief to my clients.
I'm a firm believer of self-healing. I believe our mind and body have the ability to heal itself. As a massage therapist, I'm here to guide you and share my knowledge with you so that you can heal yourself. I meditate and practice yoga often. I believe nature itself is the best physician.
I graduated from Royal Canadian College of Massage therapy with a diploma in Registered massage therapy. I'm also certified in Thai massage Level 1 and 2 from the Toronto School of Thai Massage. Relevant courses include Professional Thai Massage Teacher Training, stretch massage, Thai foot massage/reflexology, pregnancy and baby massage, as well as hot herbal compress and aromatherapy massage from Ong's Thai massage school in Chiang Mai, Thailand. Furthermore, I have completed 200 hours of Yoga teacher training from Sri Kali, Goa, India. Sound Healing Therapy from Tibet Power Healing Centre, Dhramasala, India. I also obtained Ayurveda therapy training from Ayuskama Ayurveda Institute, Dhramasala, India.
Thank you, Ying,

Meet the team
Dr Rajesh

I am Dr Rajesh Ramnath, I come from a culture and family background which uses herbal medicines a lot, the pharmacological use of plants have always fascinated me, how plants can be exploited for their medicinal purposes and the stories of their discovery to development captured my imagination. This fascination extended into my graduate days and, in retrospect was also perhaps responsible for stirring me into work with medicinal plants research.
Attracted by the ancient wisdom of saints and the curiosity to know more about this age old vedic science of healing, I decided to pursue graduate degree program in Ayurveda.
I have been involved with Ayurveda since 1994 when I joined as a student. It has been a journey of self realization and realization of the world. I am passionate to spread the message of Ayurveda to the world. The concept of taking the body, mind and soul in the treatment and to look at eastern wellness is my compassion.
After graduation I practiced Ayurveda for 3 years working mainly in geriatrics, stroke rehabilitation, Arthritis, with special focus on chronic diseases and life style disease management. Dealing with array of geriatric patients stirred up my interest in Cardiovascular Rehabilitation and I took a Masters program in Cardiovascular Rehabilitation from University of Liverpool. This gave me insights of how to use alternative therapies effectively in Cardiac Rehab. My research during Master's was on Cardiac Risk Calculators.
I always had zeal for providing evidence based research and practice for complementary therapies, I honed my research skills at the Cardiac Rehab Department of the Countess of Chester Hospital and at University of Chester and later on did a Fellowship in Nutritional and Environmental Medicine.
I also got opportunity to pursue my Masters in Clinical Research from Cornell University New York. I did my MSc in Yoga, as I have been focusing on therapeutic yoga by blending in the yogic concepts with cardiac rehabilitation principles.
My aim is to find application of age of concepts of Ayurveda to the Modern era and I aspire to gently amalgamate the ancient knowledge to contemporary medicine know how so as to give a wholesome holistic dimension to health and wellness.
---
Nelli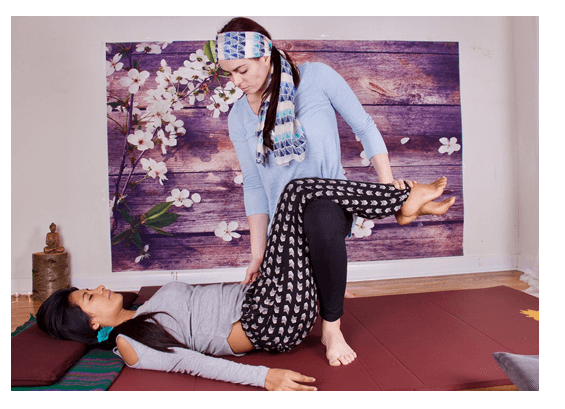 My name is Nelli. I'm a Thai massage practitioner and Hatha Yoga teacher. I'm from Hungary but have been living in different countries for the past 13 years, currently in Canada. 10 years ago while living in Mexico I gained interest in spiritual practices, because I had suffered insomnia and anxiety due to my previous hectic lifestyle. I found peace and healing through breathing techniques and meditation practices. My curiosity made me search for different holistic options that allow me to heal myself and help others. My first training was in Reiki, which had a great impact on me. However, by nature I am more of an active person so I knew when I was introduced to Thai massage it was my path to get on. I believe Thai Massage is more than just massage, rather it is a very efficient way for energy to move, flow and work through the body. I took a 300 hour training at The Toronto School of Thai Massage in 2014 and have been practicing it since. I like to incorporate some Reiki into each Thai Massage session. My other passion is yoga. I am a 200 hour yoga teacher registered by Yoga Alliance International and have been blessed to be teaching since 2016. I am specialized in Hatha yoga and my classes include asana practice, yoga nidra (guided relaxation), pranayama (breathing techniques) and meditation. When I am on the mat I'm home and mi casa es tu casa 🙂
I will ask you to work with me, using conscious breath work focusing on letting go of what is not serving you anymore. Allowing your own self-healing powers to activate through the harmony created between your body, mind and spirit."
Thank you, Nelli.
---
Kshitija

The idea of becoming a massage therapist had always excited me since I was a teenager. Everytime I saw a spa or even something related to massages, it caught my heart. My journey as a massage therapist began in 2013 when I decided to follow my heart and started working at a spa in Japan. I worked at 2 spas in Japan over a course of 3 years before moving to India. My desire to move to India came from my eagerness to learn Ayurveda and other healing techniques.
I chose to join a course in Ayurveda in the School of Ayurveda based in the south Indian state of Kerala. This proved to be one of the best experiences of my life and reaffirmed my interest in the subject. Successfully completing the course, I moved to Pune to train under an Ayurvedic doctor to practice and better my skills and knowledge. During my training, I also mastered various techniques such as Panchakarma therapy, Karuna purana, Kati basti, Janu basti, Netra basti, Greeva basti, etc.
My interest in exploring more healing techniques prompted me to then travel to Thailand to learn the art of Traditional Thai massage and foot massage.
My dream is to travel the world to see each country's own ways of healing and traditional massages.The practice of massage is a never ending process for me, I never stop trying to improve my massage skills and I never stop learning.
I believe in a holistic approach of well-being and the magic of touch. I try my best to give an exceptional massage session to each and every client.
Thank You, Kshitija
---

Our Mission and Vision
At Aum spa, we strive to bring you a total experience of the Eastern spa environment.
We put the wellbeing of our customer and staff first. We believe happy staff equal happy customers.
To achieve this, we remain a family oriented business with a heart to provide a high level of customer service at affordable prices, so anyone can enjoy these ancient healing arts.
View services & rates